Family Law Attorneys in White Plains, New York
Don't Go Through Your Divorce Alone
A Dedicated Divorce Attorney in White Plains, NY Can Be Here for You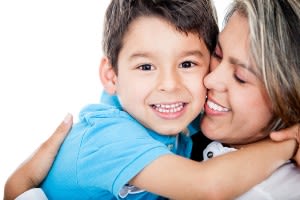 Regardless of the situation, you shouldn't try to deal with your divorce alone. You need a dependable divorce attorney on your side to look out for your best interests. Rutkin & Wolf PLLC can be here for you. We offer a variety of family law services, including child custody and divorce services. A divorce attorney from our law firm will work hard to help you settle your family law disputes quickly and cordially.
Contact Rutkin & Wolf now to hire a seasoned child custody attorney in White Plains, NY.
Choose a Family Law Firm that Puts Your Family First
You shouldn't be the only one looking out for your family's well-being. In addition to child custody and divorce, Rutkin & Wolf can help you and your family navigate:
Prenuptial agreements

Child custody

Children relocation

Post-divorce modifications
To find out what an experienced child custody attorney in White Plains, NY can do for you, call 914-281-2253 today. We'll do everything we can to minimize the animosity in these situations and maintain healthy familial relationships.