Estate Planning Attorneys in White Plains, New York
Are Your Loved Ones Prepared for the Future?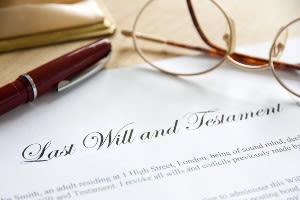 If something were to happen to you today, would your loved ones know how to handle your estate tomorrow? If you're not sure, reach out to an attorney to handle your will, trust or estate administration at Rutkin & Wolf PLLC.
We offer comprehensive estate planning services in the White Plains, New York area. Our dedicated legal team can help you create a plan that finalizes your last wishes and safeguards your assets.
Call 914-281-2253 today to learn more about our estate planning services. You can schedule a free consultation with a will and trust attorney at your convenience.
Set Your Family Up For Success
With a full estate plan, you won't have to worry about leaving your loved ones guessing about the future. In addition to helping you set up a will or trust, we can help you:
Powers of attorney

Create advanced health directives

Modify or create an existing will or trust
Experienced Attorneys That Work With You, Not For You
When it comes to estate planning, your attorneys must be able to listen to your goals and interests so they can create a plan or strategy that is best suited to fit your needs and estate. They will thoroughly examine your situation, such as the value of your house, car, other belongings, and the cash that you have saved up for your family members to enjoy once you pass away.
Don't just hire any attorney, hire a team of attorneys that truly care about their clients and their clients' futures.
To work with a skilled will and trust attorney in White Plains, New York, reach out to Rutkin & Wolf now. No matter the size of your estate, we'll do everything we can to set your wishes in stone and protect your family's wealth.
Schedule a free consultation to begin preparing for your future, today.